Greetings! It seems like the year is flying by; here we are nearly in June already! Hope this hatching season is a good one for you.
If you think your hatch rates could improve read on we have quite a few references you may find helpful. Also if you're in the market for a new brooder you may want to check out our new larger EcoGlow 50 chick brooder and don't forget to join us on facebook for fun contests, great prizes and exclusive coupons.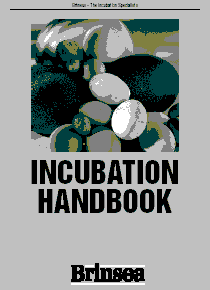 Brinsea Incubation handbook - free download from www.brinsea.com
The Incubation Handbook is a must-have for both the beginner and the experienced breeder. For the beginner, it starts from basic principles and builds into a reference document that will continue to be of value and even the experienced breeder will find something of interest.
It covers an introduction to incubation principles and a practical guide to incubation techniques. As well as describing the process of embryo development and how incubators are designed to provide the ideal environment for maximum hatching, it deals with the problems you may encounter and suggests how to overcome them. It also includes useful calculation tools for monitoring the development of eggs.
The handbook can be downloaded free from http://www.brinsea.com/pdffiles/Brinsea_Handbook.pdf
Incorrect incubation humidity is the no. 1 cause of poor hatching success.
Of the four primary variables which must be controlled during incubation (temperature, ventilation, humidity and turning), humidity is the most difficult to monitor accurately and to control and therefore is commonly misunderstood.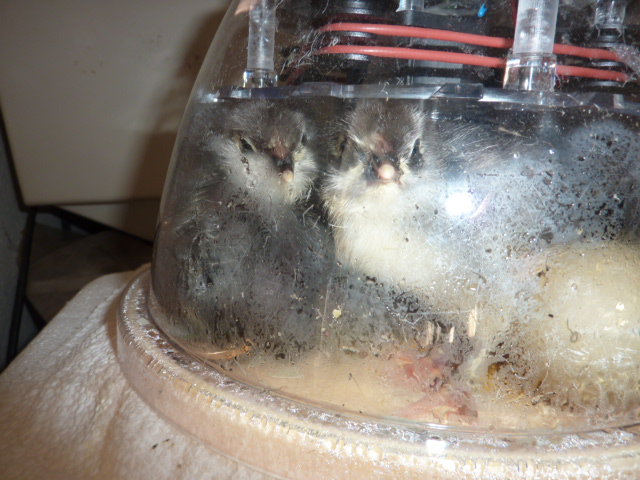 It is important to understand that humidity does not directly affect embryo development unless the egg is seriously dehydrated. Only temperature and turning affect growth of the embryo directly. Humidity is important only to achieve the right balance between excessive dehydration and space within the egg to allow the chick to manoeuver into hatching position.
There are two commonly used ways to define humidity and the differences also need to be clearly understood:
Relative Humidity (RH) is a measure of the amount of vapor in air compared with the maximum that could be absorbed at that particular temperature. This is why it is expressed as a percentage. Direct measurement of RH is not easy. Cheap hygrometers are available but you get what you pay for! More expensive direct reading digital instruments are available but a very reliable method of measuring RH without spending a lot of money is to measure wet and dry bulb temperatures and convert the information to %RH by using a simple chart.
Wet bulb temperature is the temperature of a thermometer with a moist cotton wick around its bulb. Evaporation of water from the wick cools the bulb by an amount related to the relative humidity. It's the difference between Wet bulb temperature and air temperature that is important so air temperature or Dry bulb temperature must also be known to define the RH.
For more information on the effect of humidity on incubating eggs and how to achieve correct humidity levels, visit our Humidity in incubation . Under our Customer service, Incubation topics you'll also find many more useful articles.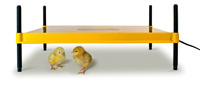 NEW larger EcoGlow 50 chick brooder
now in stock
Following the success of the EcoGlow 20 chick brooder launched in 2010 Brinsea® is proud to introduce the larger EcoGlow 50.
Suitable for up to 50 chicks the new EcoGlow 50 chick brooder is just as efficient, safe and reliable as its smaller brother. These radiant heaters, rated at 20 and 50 watts respectively are far more efficient than conventional infra red lamps as well as being safer since they run from 12 volts from a mains transformer (supplied).
The brooder panel height can be adjusted to match chicks of different sizes from quail to goose making it ideal for keeping any poultry, game or waterfowl warm. Click here for more information or to order.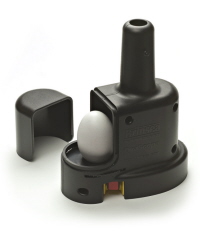 Facebook giveaways

As you know, each month we host a giveaway for our Facebook fans on the Brinsea Products Inc page. This month, we're giving away an OvaScope egg scope as a prize to the Backyard Chicken Forum May Hatch-A-Long. There's still time to join in!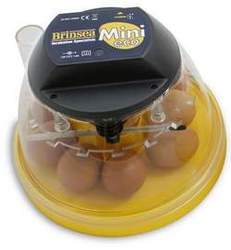 For the June contest you'll want to start finding or taking photos of your birds because we'll be giving away a Mini Eco egg incubator!
Starting June 1, post a photo of your birds on our wall and tell us how your birds make your life better. The photo with the most comments and likes by June 30th 12PM EST will win a Mini Eco egg incubator. Best of luck!

Feel like putting your handy skills at work?

Why not design an automatic chicken coop door closer - you could win an Octagon® 20 Eco with autoturn cradle.
At Brinsea® we are committed to manufacturing practical and innovative incubators and brooders and are proud to sponsor this contest for the best design for a DIY automatic chicken coop door closer organized by Mother Earth News Magazine.
For more details visit MotherEarthNews.com


Previous issues of our Newsletter are now online. You can also download our full catalog, user manuals or useful articles on incubation and remember to register your free 2-year warranty online within 30 days when you purchase any Brinsea® incubator, brooder or hatcher.
And as always if you have questions about any of our products or need assistance with incubation or brooding techniques, don't hesitate to call us toll free 1-888-667-7009 or email support@Brinsea.com.
Happy Hatching!
www.Brinsea.com