What is Wildlife Rehabilitation?
If you are unfamiliar with the world of wildlife rehabilitation, hearing about wildlife rehabilitators may be something of a mystery. We have vets for house pets that get sick or injured, but you can't always take an injured squirrel or fawn to the vet. That's where wildlife rehabbers come in. Wild animals need special care that few people are trained for. It is also important to limit the amount of time wild animals spend with rehabbers, so that they don't become accustomed to interacting with humans. Below is more information from Brinsea about wildlife rehabilitation and how you can help.
How to Rehabilitate Animals
When it comes to rehabilitating animals, there are many different ways to go about this. Some facilities and rehabbers use intensive care units, like Brinsea's TLCs. The end goal of wildlife rehab is to release a healthy animal back into the wild where they can thrive. If they become too used to human interaction, or they do not have the ability to forage and fend for themselves, then this is not successful wildlife rehabilitation.
Rehabbers take great care to help animals without harming them in the long run. Some wildlife rehab facilities even have what they call "halfway houses." These halfway houses are for animals who can't make it on their own in the wild. They are cared for and protected without being kept indoors as pets. Wildlife rehabilitation can be a stressful and difficult job, and it is sometimes necessary to euthanize an animal who won't recover or be able to take care of themselves.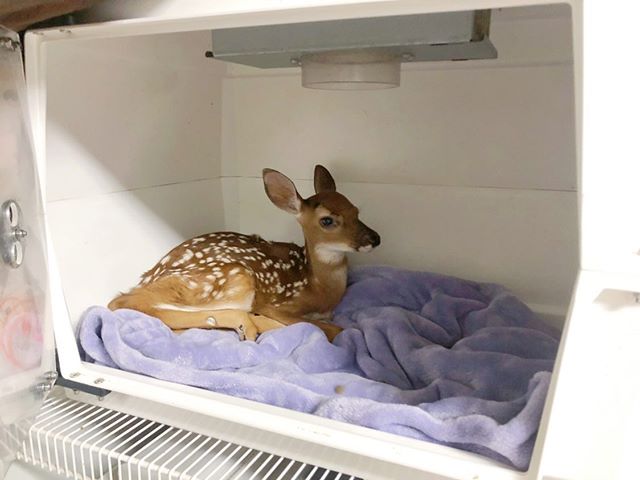 Which Animals Can Be Rehabilitated?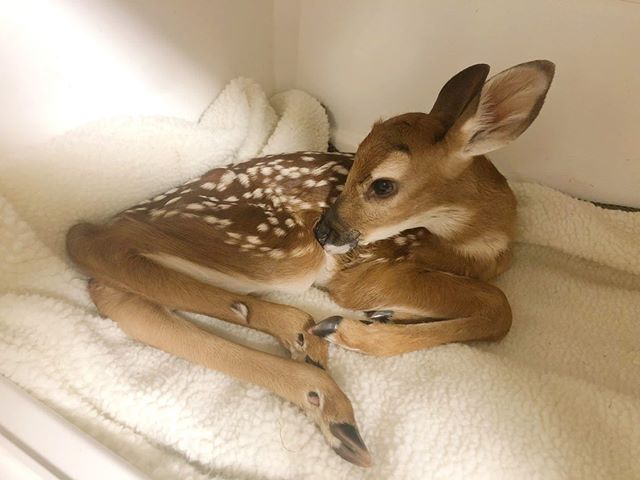 All animals can receive care! From otters to squirrels, birds to deer, wildlife rehabbers don't discriminate. If you have recently found an injured or sick animal and aren't sure what to do, a quick internet search can help answer many of your questions. You may even have a wildlife animal hospital in your area that you can call to get help.
In the UK, our TLC units are often used for hedgehog rehabilitation. Here in the US, animals like squirrels and fawns are usually the animals that benefit from our TLC units. If you do some research on the internet for your area you can probably find facilities, organizations, or even hospitals that are dedicated to a certain type of animal that is common to where you live. Squirrel hospitals and facilities dedicated to birds of prey are just a few examples. Other organizations may take on a broader range of wildlife.
How to Get Involved
Depending on where you live, some states require special licenses or certificates in order to operate as a wildlife rehabber. There are places where you may be able to volunteer, however, although you will still need special training.
If you are unable to volunteer, organizations like Baby Warm are wonderful to donate to, because you know your money is going directly to wildlife rehabbers who need equipment and supplies. You can also get involved by raising awareness. You can always get in touch with a local wildlife rehabber as well and see if they need any specific supplies donated.
Sharing information on social media can go a long way. Every second counts when it comes to rescuing animals, so helping others become aware of how to handle finding an animal in need is important.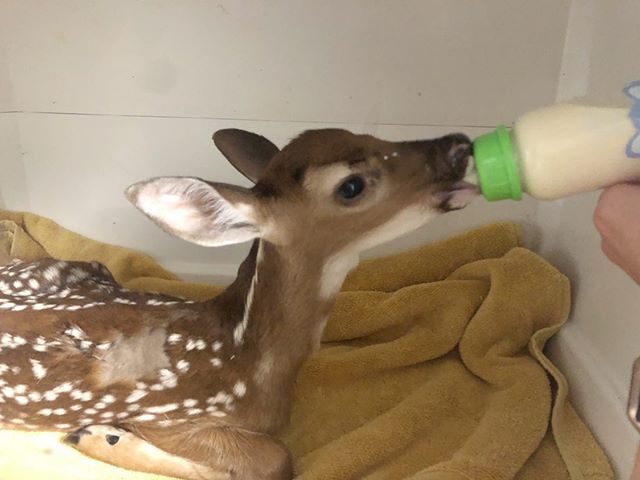 Wildlife Rehab Associations
Baby Warm
Baby Warm is an organization that is completely run by volunteers for the sole purpose of getting wildlife rehabbers what they need to do their job. They have a page on their site where you can read more about each rehabber and their story, as well as donate to their goal. Baby Warm exclusively uses Brinsea recovery incubators in their program. Rehabbers can apply for an incubator and be featured on Baby Warm's website, where people like you can make donations! Every bit helps, and proper warmth can mean the difference between life and death for many animals. You can learn more on Baby Warm's website.
Feel free to reach out to us if you have any questions about our TLC units or any of our other products. You can call Brinsea Products at (888) 667-7009, or message us on Facebook or Instagram. We look forward to hearing from you! Fawn images courtesy of Edith Allen Wildlife Sanctuary, Inc.
---